Abdominoplasty: Everything You Need to Know About Tummy Tuck Surgery
In this article, we will provide you with useful information on abdominoplasty. By the end of this article, you will explore your options and make informed decisions.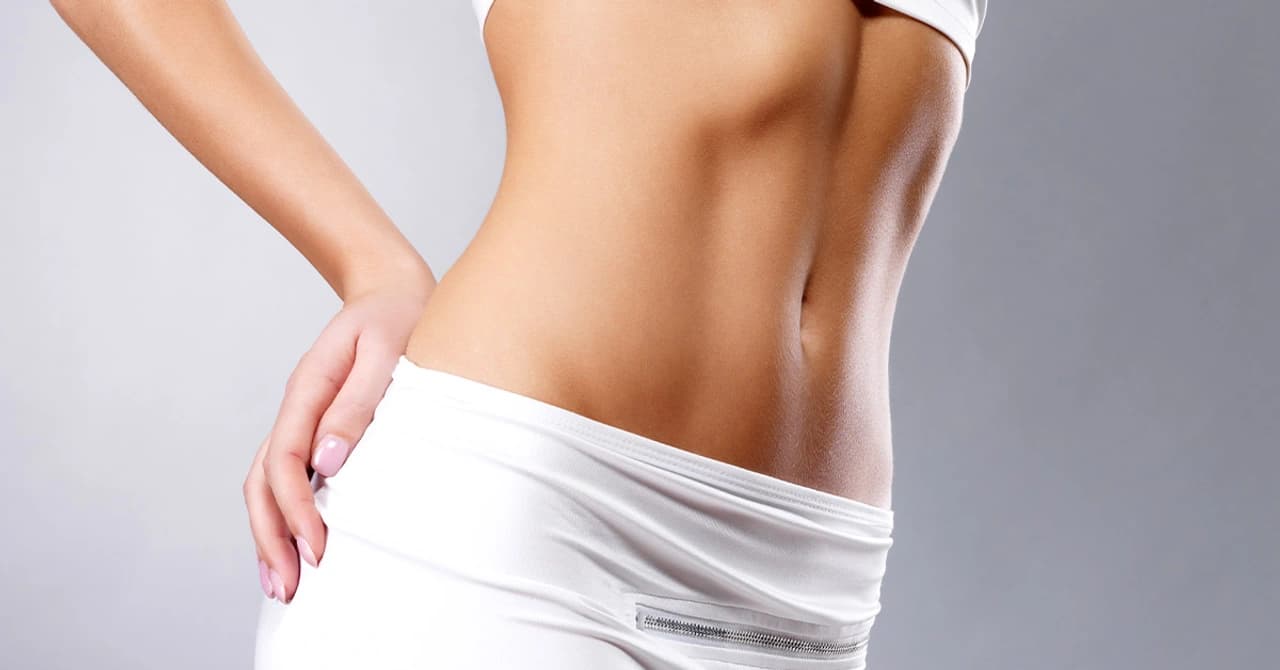 Abdominoplasty, or tummy tuck surgery, represents an opportunity for individuals seeking a more toned abdomen. Also known as tummy tuck surgery, it's a life-changing procedure that's skyrocketed in popularity.
What is Abdominoplasty?
Abdominoplasty is a surgical procedure designed to remove excess skin and fat from the abdomen. The result is a flatter, firmer, and more toned abdomen that enhances your body contour and confidence. People seek it not just for aesthetic reasons. Many choose tummy tuck surgery for medical reasons such as post-weight loss or post-pregnancy restoration. Also, abdominoplasty reverses signs of aging and gives you a more youthful and attractive look.
Abdominoplasty is not only a cosmetic procedure but also a medical one. It improves your physical health by reducing the risk of hernias, infections, back pain, and poor posture. Also, it improves your mental health by boosting your self-esteem, mood, and quality of life.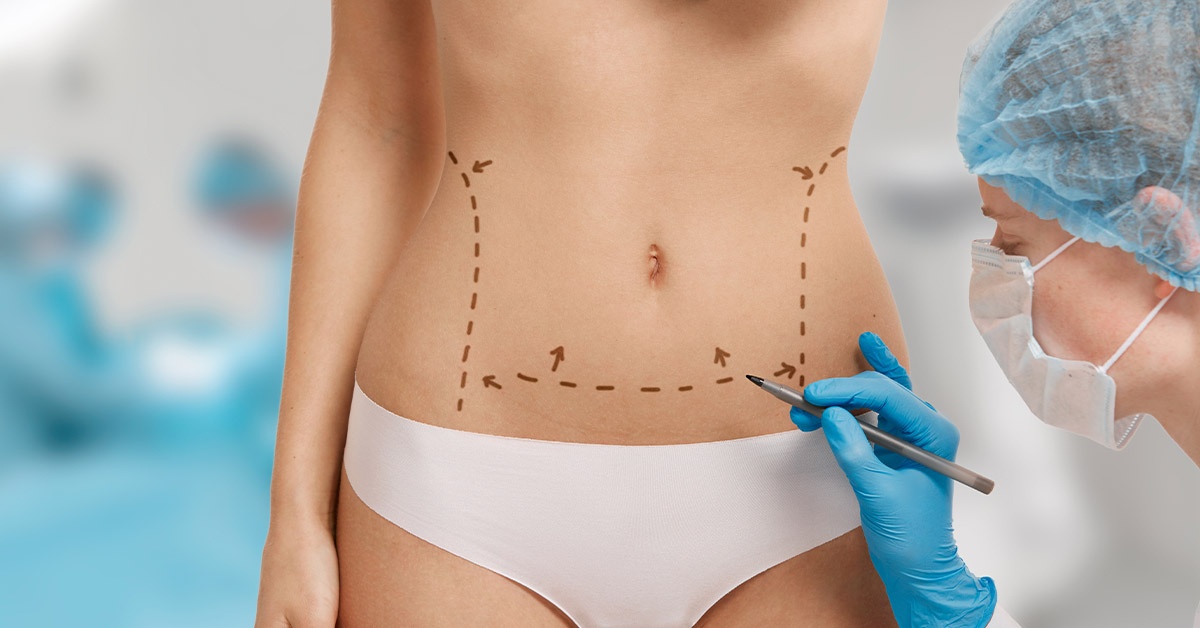 Mini Tummy Tuck vs. Full Tummy Tuck Surgery
There are two main types of tummy tuck surgery: full (or standard) and mini tummy tuck. The difference lies in the correction extent and incision length. Full tummy tuck surgery involves correction of the entire abdominal area. It's suitable for those requiring substantial changes. It also addresses significant muscle separation. Mini tummy tuck surgery is less invasive and suits individuals needing minor modifications.
A full tummy tuck surgery involves making a horizontal incision from hip to hip. The surgeon then lifts the skin and fat from the abdominal wall. They tighten the muscles with sutures, remove any excess tissue, and reposition the navel. Remaining skin gets pulled down and stitched together, creating a new abdominal contour.
A mini tummy tuck surgery involves making a smaller incision in the lower abdomen. The surgeon then removes some excess skin and fat from below the navel. They tighten the lower abdominal muscles. This procedure does not move the navel.
Both types of tummy tuck surgery require anesthesia (either general or local with sedation). They take about two to four hours to complete. The recovery time varies depending on the individual and the type of procedure. Mini tummy tuck generally takes two weeks, while full tummy tuck requires more time. During this time, you will need to wear a compression garment to support your healing tissues. Also avoid strenuous activities, follow your surgeon's instructions, and attend regular follow-up visits.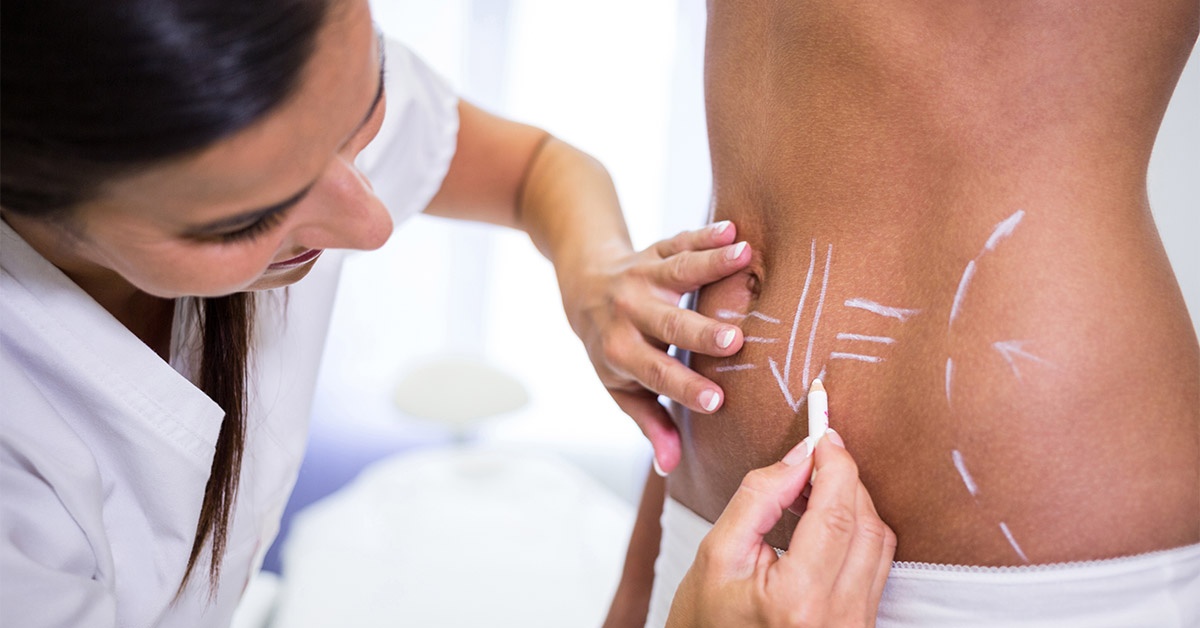 Tummy Tuck Costs and Financing Options
Most health insurance plans don't cover abdominoplasty because they consider it an elective cosmetic procedure. However, exceptions exist if the procedure treats a hernia, infection, or wound. In such cases, you will need to obtain a letter from your doctor. Then, submit it to your insurance company for approval.
If you do not have insurance coverage, there are some financing options available to help you. These include:
Medical credit cards: These offer low-interest rates and flexible payment plans for medical expenses. You can apply for one online or through your surgeon's office.
Personal loans: These are loans that you can obtain from a bank, a credit union, or an online lender. You can use them for any purpose, including tummy tuck surgery. But, you need to have a good credit score and a stable income to qualify for one.
NHS: The National Health Service (NHS) is the public health system of the United Kingdom. It provides free or subsidized health care to all UK residents, including tummy tuck NHS. However, the eligibility criteria are very strict and the waiting times are very long. You must prove that your excess abdominal tissue causes problems that other means cannot treat. If so, you will need to have a referral from your GP.
Medical travel: This option is for those willing to travel abroad for lower-cost tummy tuck surgery. There are many countries that offer high-quality and affordable cosmetic surgery, such as Turkey. If you pursue medical travel, research carefully. Prepare yourself mentally and physically for the journey.
Abdominoplasty is more than just a cosmetic procedure; it's a potentially life-enhancing choice. Whether a full tummy tuck or mini tummy tuck is right for you, consultation with a professional is vital. This guide serves as a starting point in your journey, and a personalized consultation will provide tailored insights. To book your consultation with our expert team, please contact us today. We look forward to helping you achieve your dream body.