Everything you Need to Know About Breast Enlargement Abroad
Getting a boob job can sometimes elicit judgment, so many people seek other forms of breast enlargement. But the truth is, breast augmentation is a very personal topic and can be intensely empowering.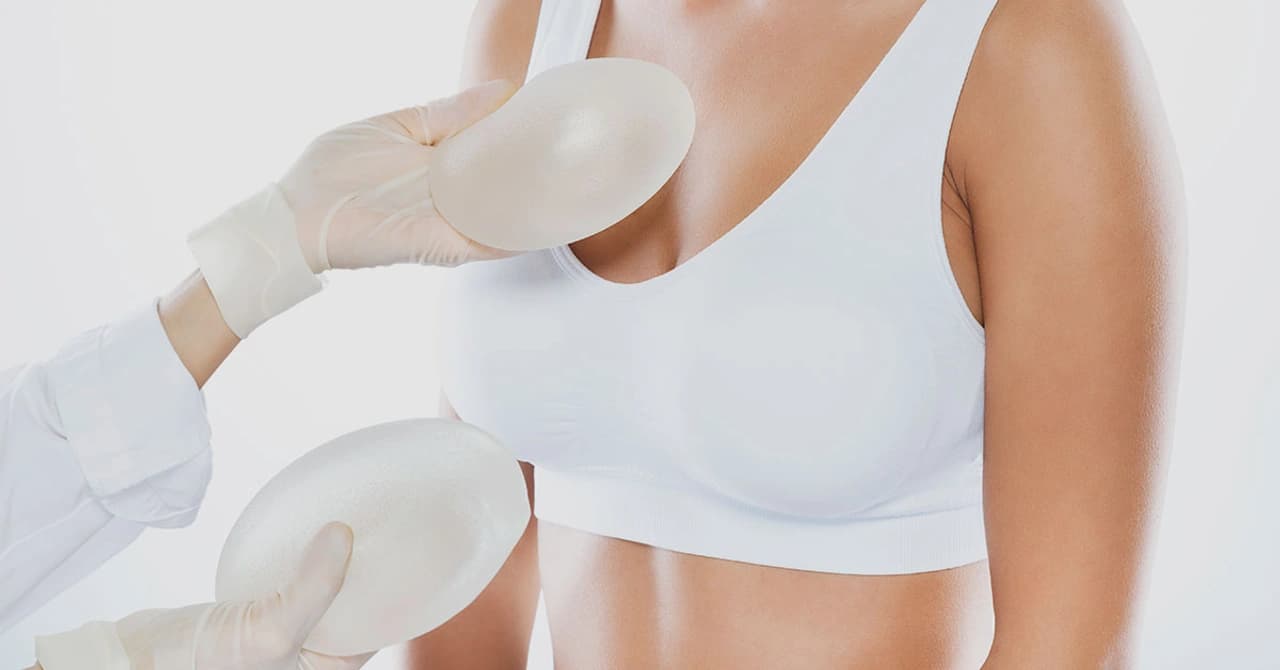 And many other touted methods of increasing breast size just don't work. But a boob job is a form of surgery so should be considered thoughtfully, and the doctor, and clinic, chosen carefully. In this article we review the options you have if you'd like to increase the size of your breasts and detail why having a breast enlargement abroad could be a good option for you if you're looking for an effective method of increasing your breast size that's still affordable.
Before we dive into all the details, we just want to set the scene for and tone of this article:
Breast augmentation as self-care
Many women see breast augmentation surgery as an act of self-care, either because they've struggled with the cultural consequences of having smaller breasts or perhaps because of a medical challenge, like breast cancer, that they hope to overcome and fully recover from.
The bottom line is you should love your body, and if part of that love includes cosmetic surgery, more power to you.
Breast augmentation is expensive
The problem is that many women who've decided to go ahead with a surgical breast enlargement procedure, find themselves on too tight of a budget. Breast augmentation can get prohibitively expensive in the US and many parts of Europe.
And unfortunately, in such countries, cutting costs means cutting care, which is the last thing you want when it comes to your breasts. You're trying to look and feel your best, not end up traumatized by a botched surgery.
Affordable, safe and high quality breast augmentation surgery is available, however, the trick is to go abroad. Breast enlargement abroad in Turkey, where the level of medical care is superior to most countries around the world, is far more affordable because the cost of living is lower in Turkey and the Turkish government offers considerable incentives to quality medical practices specifically to help attract more overseas visitors. This means there's a safe and effective surgical breast augmentation option for most budgets.
And as a bonus, you can enjoy a trip to the Mediterranean!
So, let's get into the meat of this article and start with the different ways to increase breast size.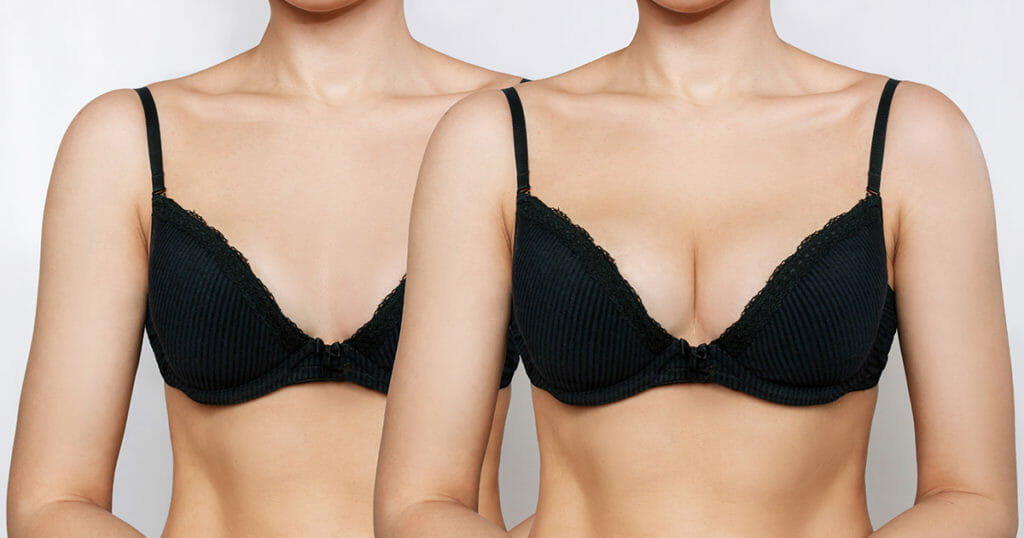 How to increase breast size
Many popular ways to increase breast size exist:
Breast Enlargement Cream
Breast Enlargement Pills
Breast Enlargement Pump
Exercise
Surgery
Unfortunately, all but one of these options actually work, with a small qualification about exercise. The research has been done extensively and by various outlets and organizations around the globe. No pill, cream, or pump is going to enlarge your breast.
In the end, anything you take orally may mess with other parts of your body, so we advise strongly against taking a medication, or wasting time pumping your poor breasts, in an effort to increase their size.
We can say that plenty of evidence has shown that, when put into proper context and perspective, exercise, while not exactly enlarging your breasts, can make them appear bigger.
How?
Cardiovascular exercise like running, bicycling, swimming, etc., can help you lose weight. Lifting weights can help you define your body shape and build up the muscles under your breasts. After all, breast tissue is made up entirely of fat and muscle.
Hence, with the right combination of exercises, cardio and lifting, you can change the shape of your body to make your waist and upper torso, as well as your shoulders, slimmer, while enhancing, and indeed enlarging your breast area.
In any event, it can't hurt to get in shape. Finally, surgery is the only tried and true way to actually enlarge the size of your breasts.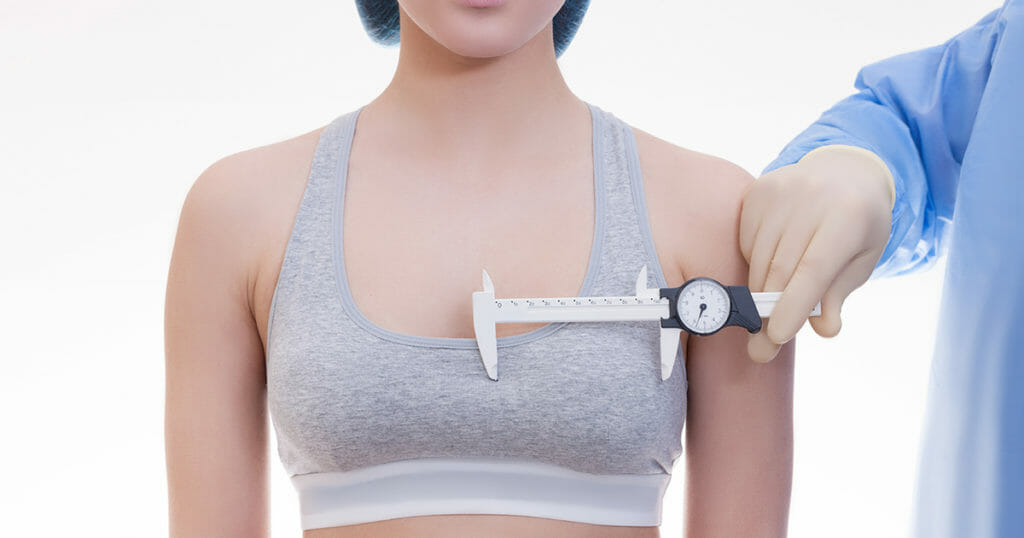 What is breast augmentation surgery?
The word augment merely means "to add to" or "to increase." Breast augmentation surgery is done to increase the size of your breasts by transferring fat deposits from other parts of your body, or by implanting a natural substance.
After more than a century of surgeries performed to increase breast size, it has become a relatively simple procedure that carries with it very little risk to the patient.
The Mayo Clinic reports that, given the current research and safety protocols, both saline and silicone breast implants are considered safe for breast augmentation.
And in fact, Turkey is among the top five countries in the world to offer safe and reliable cosmetic surgery, making breast augmentation surgery in Turkey a more than reasonable choice.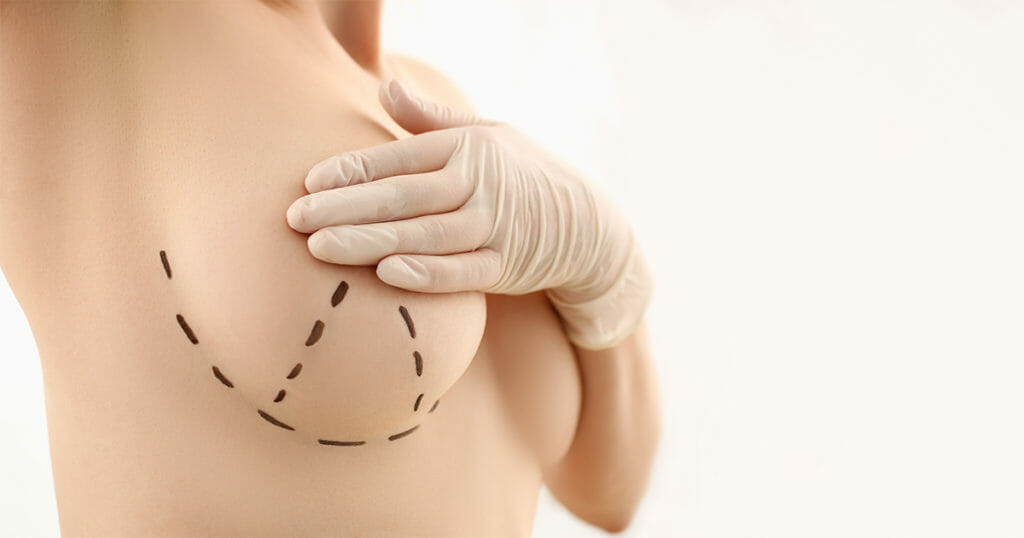 The procedure for a breast augmentation
During the procedure, you will be put to sleep under anesthesia, the surgeon will make a single cut in one of three places – the crease under your breast, under your arm, or around your nipple.
The surgeon will then separate your breast tissue from the muscles and connective tissue of your chest, creating a pocket.
Finally, your implant, either fat tissue, silicone, or saline, will be inserted, and the surgeon will close you back up.
Pain?
Obviously, during the procedure, you will not feel any pain because you will be asleep. But after the surgery, you can expect some soreness around the incision area. You will want to wear a compression bandage or sports bra to prevent movement of the tissue, which can cause discomfort.
The risks are minimal, and typically occur with lower end clinics or surgeons. You will have some scarring of course, but a good surgeon will make those incisions minimal and can perform wonders with the suturing process, making your cut almost invisible.
Of course, someone in poor health can have negative side effects to anesthesia and to any minor surgery. And anyone with an allergy to one of the solutions in the implants can have deleterious side effects. But you will go over all of this with your surgeon well beforehand to ensure proper safety protocols are upheld.
You will also want to rest and relax a while, and what better place to take in leisure time than in Turkey!
A country filled with beauty to simply gaze at from a bench or cafe.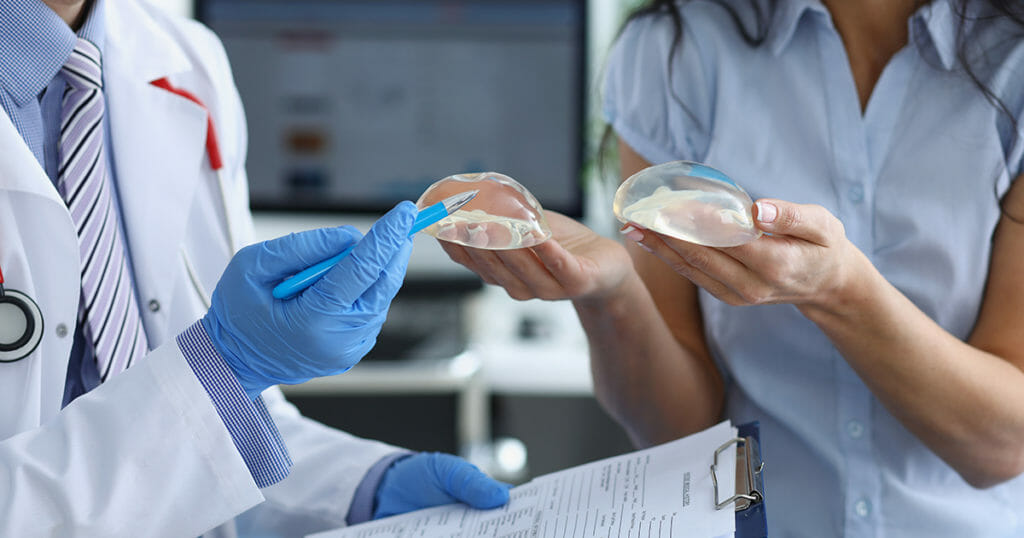 Breast augmentation surgery prices
If you're wondering about pricing in different parts of the world, they are as follows, in averages:
US: $4,516
UK: 7,000 Pounds
Canada: $9,000
Broader Europe: 5,000 Euros
Australia: 6,000 +GST
Turkey: $2,500
So you see, it is a relatively easy choice to make. You could book a flight and a nice hotel room in Istanbul for your recovery, and still come out ahead in terms of the cost of breast augmentation surgery. And you know you'll be in one of the best possible locations in the world to get your procedure done.
You may even decide to stay in this beautiful country a little longer.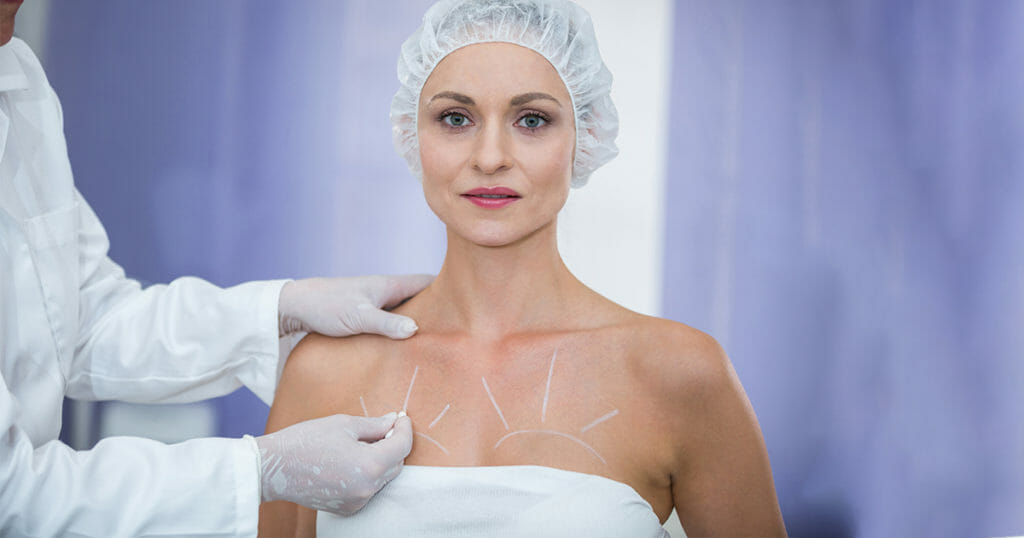 The benefits of getting a breast augmentation in Turkey
If breast augmentation is something you've been wanting to do for a while, chances are good you are ready for an empowering shift in your life.
What better way to make this move than to plan a vacation abroad, enjoy a new country, trust the highly respected doctors and other medical workers there, and have a story to tell.
You will end up saving money, and a lot of energy and stress, knowing that you are making a powerful decision for your own self-care.
Ample studies show that when we look our best, we feel our best, and as our surgeons know how to help you make tasteful and healthy decisions for your cosmetic surgery, you can trust that you will be leaving our clinic with your head held high, and you will return home both looking and feeling your best.
To sum up, Turkey is one of the most respected locations for cosmetic surgery in the world, with hand selected surgeons who have earned a reputation for being experienced experts in their field.
You will save a ton of money on your surgery, and you will not be trading that money for care. Our clinics are akin to some of the best facilities in the world, and we treat our patients like family. It is like a day spa where you leave feeling a bit lighter on your feet and ultimately happy with your decision to care for yourself so well.
Your next step is to contact us for a consultation, during which one of our experts will spend time going over the procedure options, all of your concerns, and what might be right for you, specifically.
We will also help you book your appointment and plan for your stay. We can help you pick out the best transportation services, the best hotels, and even the best places to eat while you are here.
Think of your breast augmentation surgery in Turkey as the ultimate act of female empowerment and self-care, a treat for yourself that you deserve, simply because you want it, and what you want matters. And then we'll take it from there.