FUE Technique Hair Transplant in Turkey​
FUE technique's potential has revolutionized natural reconstruction of the areas of baldness. It became possible through specialized follicle extraction and placement techniques.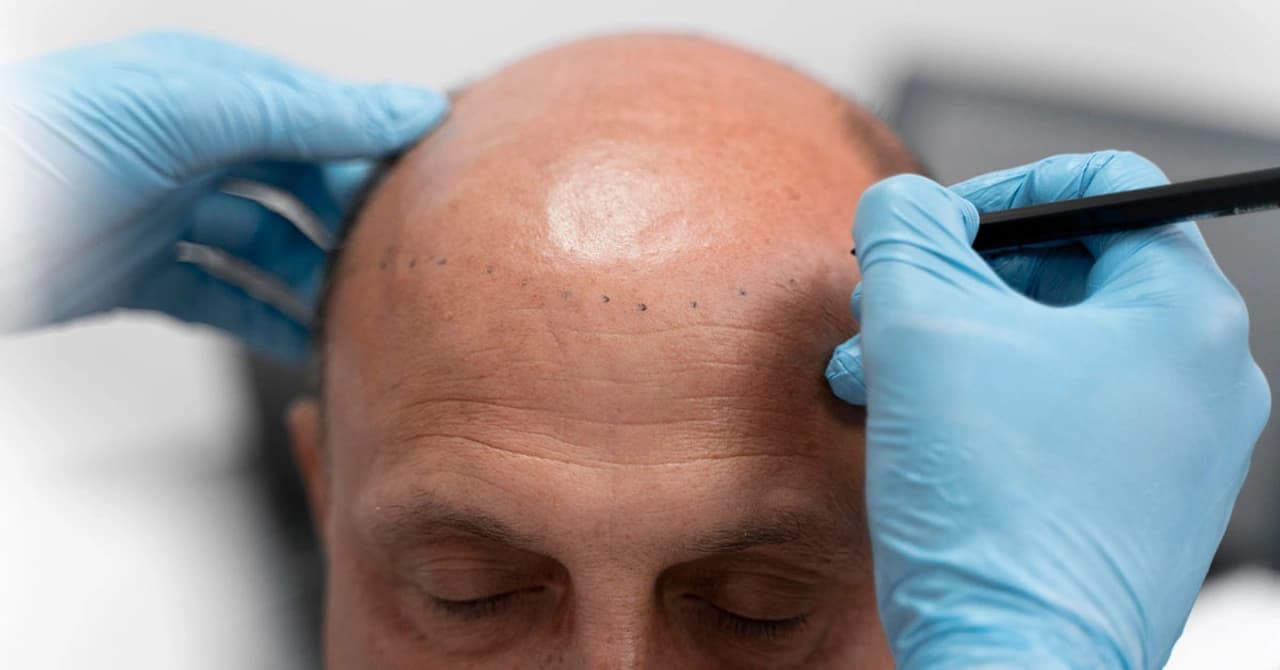 The design of the new micro-surgical tools ensure that each group of hair follicles are extracted one by one, without extra tissue or damage to the surrounding skin.
The great advantage of FUE hair transplant is its low invasiveness, with little post-operative discomfort, very quick recovery, and no linear scars. FUE technique requires a high level of experience. It has a long learning curve and requires microsurgical skill and talent to work with punches (below 1 mm) without injuring.
That is why Welfare Abroad only partners with hair restoration specialists who hold years of experience, international qualifications, and good patient reviews. In the determination of the patients` applications, the important things that are considered by the Welfare Abroad hair specialists are:
Number of grafts needed to meet the patient's expectations.
Density and the quality of the grafts in the donor area
Colour of hair
Colour of skin
Texture of hair
FUE hair transplant is a micro-surgical outpatient procedure. It benefits from a very short recovery and low risk of complications; runs under tumescent local anaesthesia.
Stages of FUE Technique Hair Transplantation
1st Part – Extraction of Grafts
The success of this step depends on the particular skill of the specialist to align the punch, perfectly parallel to the hair shaft, to make the cut without harming the follicles. Following this, using very fine forceps, the Welfare Abroad hair specialists carefully remove grafts.
During the procedure, micro incisions will cause small circular wounds that heal quickly, leaving almost no visible scars, so recovery is very rapid and there is nothing the patient should worry regarding scarring.
This procedure does not involve any risk of neurovascular injury and bleeding is very low due to the tumescent technique. The extracted hair follicles are placed in special liquids with a formula created by us at a certain temperature to preserve their survival, until being placed.
2nd Part – Plantation
For placement of Follicular Units, an instrument with a fine needle is used to create micro incisions with a predetermined density pattern, at an angle and coherent direction, this is a method that Welfare Abroad hair specialists use to achieve natural and realistic results.
This instrument automates incision and placement in one time, controls the depth and eliminates handling of the grafts with tweezers at the time of placement, thus increasing the survival and growth of the follicular units.
Lastly, after the placement of grafts, no bandage would be needed for the donor or recipient sites.
To get an idea about hair transplant treatment abroad and for an initial assessment by Welfare Abroad hair restoration specialists, please follow the link below and send us your head pictures taken from different angles.
Related Articles About FUE Hair Transplant
Learn more about the procedure