FUE Hair Transplant Cost in Turkey
Everything you need to know about Turkish hair transplant costs​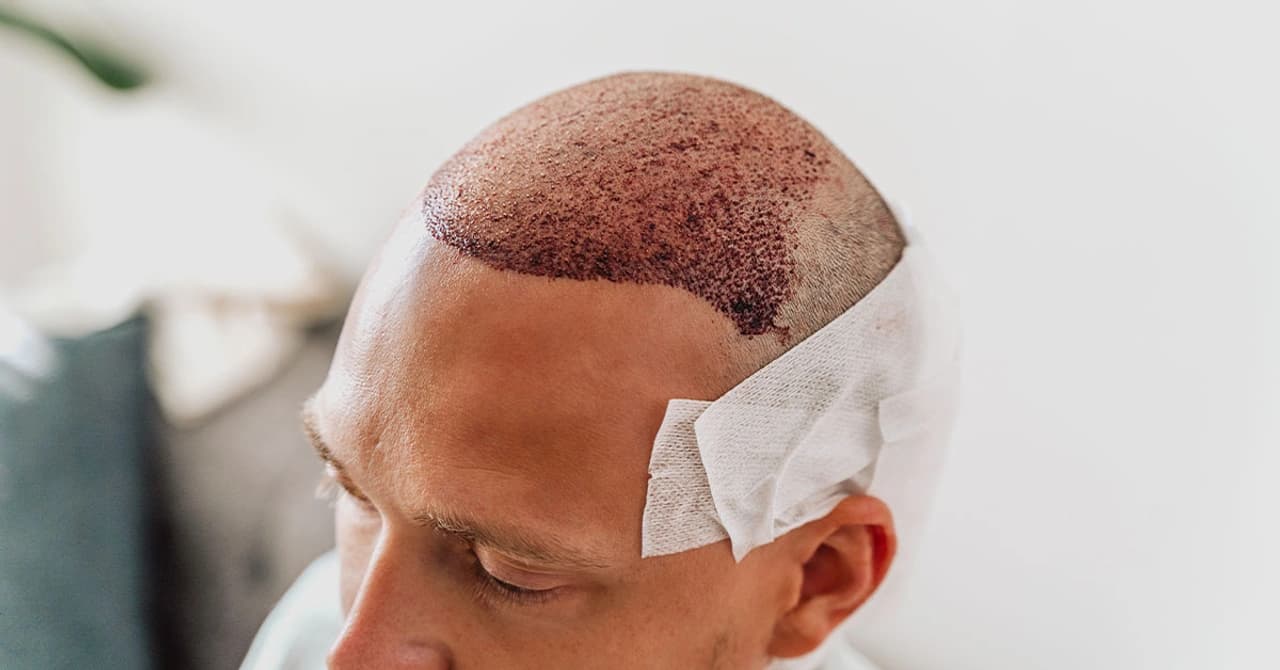 Hair transplant surgery is something many people need, but the costs in places like the US can be prohibitive. It's not a quick and cheap procedure to have done and in many western countries, it's simply far too costly to even consider.
Surgeons in Turkey though, offer vastly more affordable rates while still delivering stellar results. So, if you're hoping to find a more affordable solution to your hair challenges, here's everything you need to know about Turkish hair transplant costs including hot tips on how to secure a discounted price.
FUE hair transplant costs in Turkey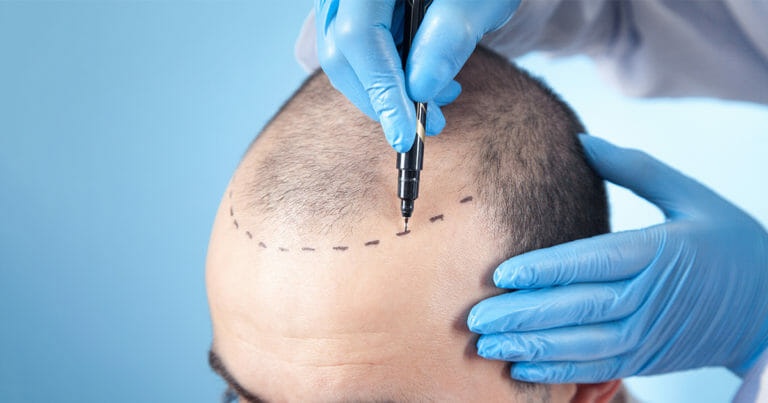 Generally speaking FUE hair transplant (Follicular unit extraction) is the most popular and effective treatment for hair loss. It's considered by many to be the most healthy hair transplant procedure. Candidates usually prefer this surgery option because it's a scar-less method. How is that possible we hear you ask? We'll, FUE uses only a small punch for harvesting hair grafts and the punch size is selected based on the thickness of the candidate's hair follicles. 
In Turkey, FUE hair transplant costs depend on the scope of the surgery. Generally speaking, a Turkish FUE hair transplant is likely to cost from £1,400 up to £5,000 (GBP) or around $1,850 to $6,600 (USD).
There are some doctors who'll do this procedure and charge a patient according to the number of required hair grafts. At Welfare Abroad we prefer to charge per appointment as it gives you more price certainty. Our hair specialists are able to complete up to 5,000 grafts per session depending on the specific hair transplant requirements and availability of hair in the donor area.
DHI hair transplant costs in Turkey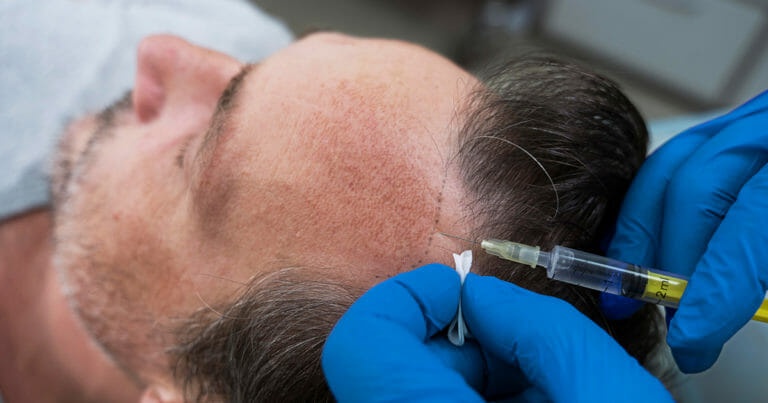 A 'direct' hair transplant procedure doesn't require a candidate to shave their head prior to the surgery. In this method, a special instrument called a Choi pen is used to directly implant the hair in one motion thus further reducing the chances of scarring. This also means it offers a quicker recovery period and a more natural look when completed.
DHI (direct hair implantation) is similar to FUE hair implantation in a number of ways. A surgeon will remove hair follicles from a part of the patient's scalp, usually the back of the head, and implant them into balding areas. These hair follicles will then eventually grow new hairs.
Generally, the procedure follows these steps:
The surgeon may shave the head and will then apply local anesthesia to numb it
The surgeon will extract hair follicles from the back of your head using a small tool with a fine cutting tip
The hair follicles will be transferred into a pen-shaped tool (Choi pen) and implanted into the balding part of the scalp
The surgeon will then apply an antibiotic cream and bandages to all sites upon completion
FUE and DHI surgeries generally take about 8 hours to complete, but the exact time can vary depending on the number of hair follicles being transplanted.
Getting a DHI hair transplant in Turkey is likely to cost around $1,250 — $2,500 (USD) or €960 — €1915 (GBP).
FUT hair transplant costs in Turkey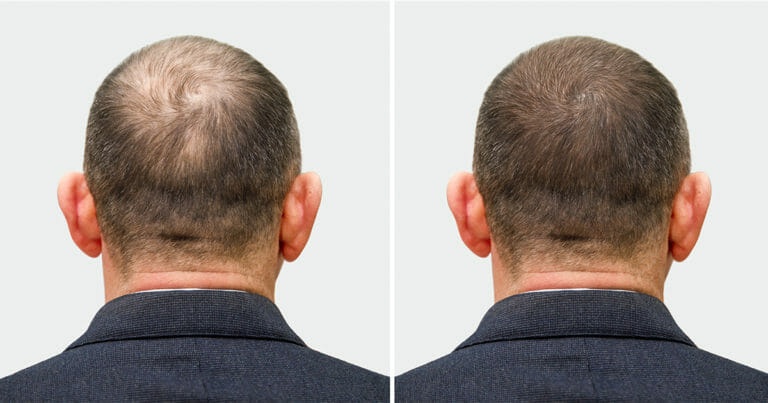 FUT (follicular unit transplant) is quite different from DHI and FUE. During an FUT procedure, the doctor cuts a section of skin from the back or side of your head and then extracts individual hair follicles. These follicles are then inserted into the balding parts of the scalp. This kind of surgery works best when covering a receding hairline brought on by male pattern baldness.
The exact size of the section cut depends on the number of follicles needed to cover bald spots. The strip usually doesn't exceed 1.5 centimeters (0.6 inches) wide, however. Like other hair transplant procedures, this type of hair surgery can take up to 8 hours to complete.
Getting an FUT hair transplant in Turkey is likely to cost around € 2490 – € 4000 (GBP) or $3240 — $5210 (USD).
Why is Turkey a cheaper place to get a hair transplant?
Many countries offer alternative surgery options for common and specialist medical procedures and one nation that's leading the charge is Turkey. Many people in the US, Europe, and around the world are flocking to Turkey for safe and affordable medical procedures like hair transplant surgery.  And Welfare Abroad is one such group helping people in this situation.
Of course, a common concern is that the reason a procedure is more affordable is that it's not as good. But that's definitely not the case with hair transplant procedures in Turkey.
Turkish surgeons are able to offer far lower prices because operative costs in Turkey are lower. Everything from real estate to labor is cheaper in Turkey and the Turkish government also offers incentives for businesses that attract foreign cash. All that means you can access top surgical talent at a far lower price than you can find at home.
How to find a hair transplant deal
We can't speak for other companies, but here at Welfare Abroad we periodically offer discounted prices for all the usual reasons (e.g. when there's a lull in bookings during less popular times of the year). And better yet, we give you the option of pre-booking your procedure at such discounted prices up to a year in advance, which means you also have the opportunity to prebook flights when prices are cheap too.
Which hair transplant procedure is right for you?
The type of procedure that's right for you depends on the level and type of balding you already have (e.g. is it diffuse balding or a receding hair line? Or is it a bald patch you've always had?). This will then give you an idea of the time, costs and recovery period. Doing the procedure in Turkey with Welfare Abroad is a great way to get world-class hair implant surgery at a fraction of the cost.
Related Articles About Hair Transplant
Learn more about the procedure